Creditors' deal saves jobs at AEI Cables in Birtley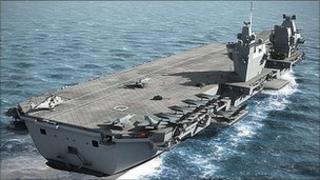 A struggling Tyneside engineering firm has struck a deal with creditors which it says will safeguard 200 jobs.
AEI Cables in Birtley has already axed 126 posts, blaming soaring raw material costs for the decision.
Creditors have agreed a restructuring plan which will allow the plant to continue making cables for the defence and civil engineering sectors.
But union officials say they are angry that the deal has left many waiting for severance payments.
Creditors backed the use of a Company Voluntary Agreement, which avoids the firm going into administration.
AEI Cables chief executive Clive Sharp said: "This decision is a clear message of support for the company and its business plan going forward.
"This enables us to get on with the business of making the company profitable again, and focus on the industrial and specialised cables market.
Legal advice
"It also means that those who have been made redundant can see a date for the start of redundancy pay.
"At the same time, we cannot express enough how sorry we are to have to lose 126 of our colleagues, but we were advised that this was the only option to save the company and the jobs of the other employees."
He said the company was being hit hard by a big rise in raw material costs, particularly copper.
The GMB union said it had taken legal advice over the 126 job losses.
Last year the company won a multi million-pound order to provide cabling for the Royal Navy's new aircraft carriers.