South Shields carer Daphne Joseph denies resident abuse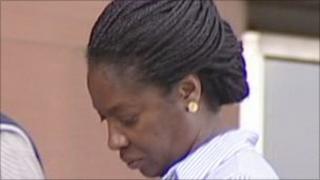 A South Shields carer has appeared in court charged with the abuse of an 80-year-old woman who later died.
Appearing at Newcastle Crown Court, Daphne Joseph, 46, denied the ill treatment of Joyce Wordingham at St Michael's View home in 2010.
Heard separately, carer Sean Abbott was accused of assault in relation to four patients at the same home, owned by Southern Cross Healthcare.
Both defendants were granted bail until their hearings in early 2012.
Mrs Wordingham died at the home in February 2010.
Joseph, of Graham Street, South Shields, was bailed until her trial in January 2012.
Abbott, 21, of Gainsborough Avenue, South Shields, was told his trial would take place on February 20, 2012.