Stan Collymore in Twitter racial abuse claim: Man charged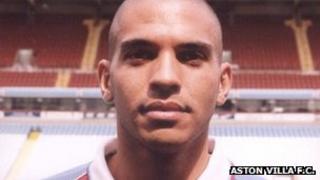 A 21-year-old man has been charged with racially abusing ex-footballer Stan Collymore on Twitter.
Police said Joshua Cryer, of Jesmond, Newcastle, was charged with "a Section Five racial public order offence and a Section Five public order offence".
Collymore had contacted Staffordshire Police who passed on the complaint to Northumbria Police.
The 40-year-old, originally from Cannock, Staffordshire, played for a string of top clubs in his career.
He now works as a broadcaster for talkSPORT.
Northumbria Police said Mr Cryer would appear before Newcastle magistrates on 23 January.
The force began an investigation in the early hours of Saturday after receiving a complaint of racist comments that had been made on Twitter.
Collymore campaigns against racism and is a supporter of the charity Depression Alliance.