Inquiry into killer Michael Atherton's gun licences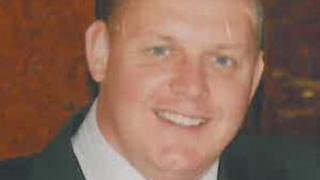 An investigation has begun into whether sufficient checks were carried out into the granting of gun licences to a man who later killed three women.
Michael Atherton shot dead his partner Susan McGoldrick, 47, two other women, then himself after a row at his home in Horden, Durham, on New Year's Day.
Police took his weapons off him in 2008, but they were later returned.
An investigation is now being carried out into "all aspects" of the granting of his licences.
Atherton was licensed to own six weapons - three of them shotguns.
They were removed after police were called to a disturbance at his home, but later returned, Durham Police confirmed.
As well as his partner, Atherton also shot dead his partner's sister Alison Turnbull, 44, and her niece Tanya Turnbull, 24.
A statement from the Independent Police Complaints Commission (IPCC) said: "We are looking at all aspects of firearms licensing matters focusing on the circumstances surrounding the granting of shotgun and firearms licences to Mr Atherton.
"We are also looking at any subsequent reviews of Mr Atherton's licences by Durham Constabulary.
"The investigation is examining information available to Durham Police having particular regard for Mr Atherton's background.
"This includes previous reports of domestic incidents alongside the local and national policies, protocols and guidance in relation to the administration of firearms licensing, in place at that time.
"The investigation is probing the decision to return shotguns and firearms to Mr Atherton following their temporary removal in 2008."
Earlier this month a BBC investigation found that a police officer's recommendation that Atherton should not get a shotgun licence was overturned at a more senior level.