Police seize alcohol from youths in Sunderland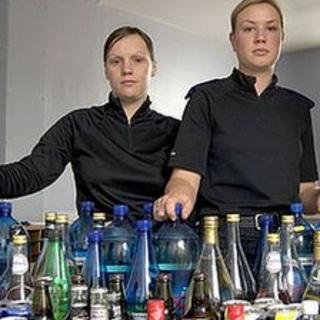 More than 100 litres of alcohol has been seized in a crackdown on underage street drinking in Sunderland.
The seizures were made over the past week in the Grindon area of the city, where officers stopped a total of 66 youngsters.
A spokesman for Northumbria Police said the move was aimed at stemming a recent rise in drink-related anti-social behaviour in the area.
He said other areas of the city would be targeted in the future.
The spokesman added: "There has been a recent increase in alcohol-related anti-social behaviour in the area and officers are taking stringent measures to tackle the issue.
"Officers have done an excellent job in retrieving so much alcohol from youths, but the operation is more than just about seizing drink.
"It is about early intervention and educating young people of the dangers of alcohol consumption at a young age and how excessive drinking can affect them.
"We are working closely with retailers and off-licences to ensure they know the law and don't sell to underage people or those believed to be buying alcohol for minors."