Alan Hull memorial plaque planned for Newcastle City Hall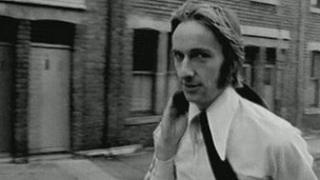 A plaque commemorating the life of musician and poet Alan Hull will be unveiled in Newcastle in July.
The plaque will celebrate the singer's links with Newcastle City Hall, where his band Lindisfarne performed more than 120 times.
It is to be unveiled by Newcastle's Lord Mayor in the presence of family members, friends and former colleagues.
Former Lindisfarne members will play a street concert after the ceremony on 19 July. Hull died in 1995 aged 50.
The group had several top 10 hits, including Meet Me on the Corner, Lady Eleanor and Run for Home. Their 1971 album Fog on the Tyne reached number 1 in the UK charts.
In addition to those who knew Mr Hull personally, the council is encouraging anyone who enjoyed his music to attend the unveiling ceremony in order to "celebrate the wonderful contribution that Alan made to his home city".
Newcastle councillor Henri Murison said Hull's legacy "continues to be an inspiration to musicians and artists both here on Tyneside and also around the world".
The singer's daughter, Rosamund Hull, said the family was "touched and proud" at the decision to honour her father's memory with the plaque.
"It's a very fitting tribute as the City of Newcastle inspired Alan and when he played at Newcastle City Hall he truly felt at home.
"I'm sure there are great memories for every Lindisfarne fan who witnessed the legendary Christmas concerts there," she said.