Cannabis cakes made by Newcastle schoolboy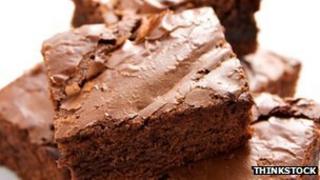 A 14-year-old who made cakes containing cannabis in a school cookery lesson has been expelled.
The pupil at All Saints College in Newcastle shared the brownies with four other boys in his year nine class.
Once alerted to what had happened the school called the police and paramedics and the five were taken to hospital for checks and discharged the same day.
One boy was arrested and later bailed. He has now been expelled and the other four suspended.
A sixth boy was also taken to hospital, but found not to have eaten any of the cakes.
The school said it took such incidents very seriously.
Lesley Craig, head teacher, said: "A student brought an illicit substance into college - we believe - as a foolish prank he made what are called 'space cakes' in his food technology lesson.
"That student and four others consumed some of the product that was made, and we in our duty of care, contacted paramedics and police.
"Young people will delve into things that perhaps they shouldn't. We believe that we do everything in our power to manage these things as best we can, but in the 21st Century there are many temptations to children."
Northumbria Police said in a statement: "At 10.32am on Friday May 18, police received information that a student had taken cannabis into a class at All Saints College, West Denton Way.
"Six children were believed to have been affected and were taken to the RVI as a precaution before being discharged on the same day.
"A 14-year-old boy was arrested in connection with the incident and subsequently bailed."