Queen's Birthday Honours in the North East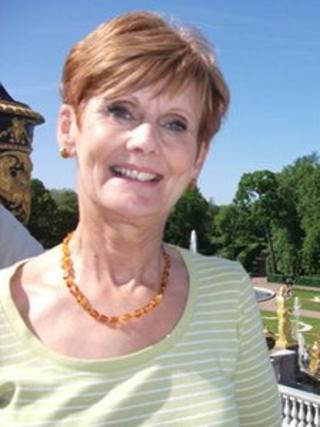 A 65-year-old woman who has raised more than £1m for charity will receive an MBE as part of the Queen's Birthday Honours list.
Christine Knighton, from Wallsend, founded the Mick Knighton Mesothelioma Foundation (MKMF) after her husband died from the disease in 2001.
She aimed to raise £100,000 to help research into the illness, but 10 years later she has reached the £1m mark.
She said she was "deeply honoured" to be recognised.
Mrs Knighton is honoured for her services to Mesothelioma research.
The disease affects the membrane lining of the chest and leads to symptoms of breathlessness and chest pain.
In most cases it is caused by inhalation of asbestos fibres, which Mr Knighton was exposed to when serving in the Royal Navy.
Mrs Knighton said: "I think about the hundreds of people affected and how we are helping raise the profile of the charity.
"The more information and support we can get out there the better."
'Icing on cake'
Over a decade, Mrs Knighton has helped raise awareness of the illness, set up support groups and given help and support to other families and individuals affected by the condition.
She said: "It's a bit overwhelming, but I'm deeply honoured. This is the icing on the cake - it's absolutely amazing."
Marion O'Leary, a foster carer from Sunderland, receives an MBE for services to Children and Families.
John Paul Lee from Northumberland is appointed OBE for services to the City of Newcastle upon Tyne.
Brian Milner, 36, from Chester-le-Street, receives the British Empire Medal (BEM) for services to the Royal Mail and to Disabled People.
He helped set up the Gateway Wheelers charity which helps people with disabilities learn to cycle.