Michael Parr admits murdering rapist at Frankland Prison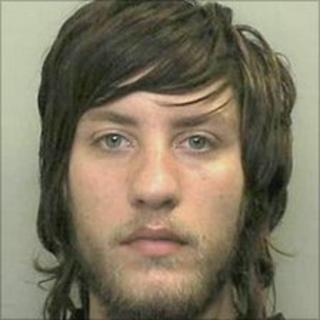 A prisoner has admitted murdering a fellow inmate who was jailed for raping a 13-year-old girl.
Mitchell Harrison, 23, was serving an indefinite sentence at Durham's Frankland Prison when he was killed last October.
Michael Parr, 32, pleaded guilty at Newcastle Crown Court to the murder and will be sentenced on 12 July.
Nathan Mann, 23, is also accused of murder and is due in court on 16 July. He has not entered a plea.
Harrison, from Wolverhampton, was serving an indeterminate sentence of at least four-and-a-half years for the rape which happened in Kendal, Cumbria, when he was murdered in a cell.