Views sought on Morpeth £30m bypass scheme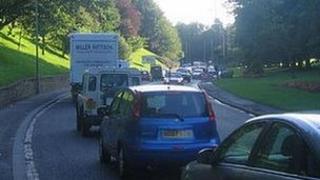 Residents, businesses and community organisations in Morpeth are being asked for their views on a proposed £30m bypass.
Northumberland County Council is holding a consultation, prior to applying for a Development Consent Order in the autumn.
Plans will also be on view during two information events held in the town hall on 23 August and 4 September.
Councillor Simon Reed said it was "vital" to consult with residents.
"This will allow us to discuss different aspects of the scheme in more detail and we will be asking for feedback on the different options for some parts of the development ahead of our submission in the autumn," he said.