The Gate in Newcastle sold to The Crown Estate for £60m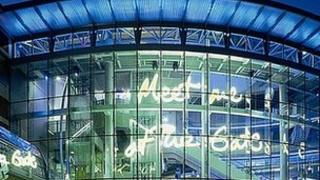 One of Newcastle's best-known entertainment complexes has been sold for £60m.
The Gate, which opened in 2002 and cost £80m to build, is home to bars, restaurants a casino and a cinema in the Grainger Town area of the city.
Current owners, a group including investment firm Delancey and Royal Bank of Scotland, confirmed the sale to The Crown Estate.
The Crown Estate already owns retail parks in Leeds, Slough and Nottingham.
The Gate currently attracts about 113,000 visitors a year.