Gateshead College lecturers to go on strike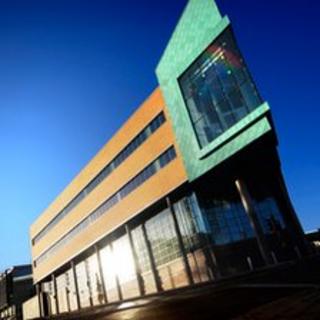 Gateshead College lecturers are to go on strike over what they have called an "unfeasible hike in working hours".
The University and College Union (UCU) said more than 160 lecturers would join picket lines from 07:30 on Wednesday for the rest of the working day.
It is the second day of action in response to new contracts issued which the union said could see lecturers working up to 50 hours a week.
College management said it was "a myth" that teaching hours would go up.
Deputy principal Judith Doyle said: "We are extremely disappointed by UCU's decision to take industrial action - the changes we are proposing are critical for securing the future of the college and its students and we feel the offer we have made to our staff is fair and generous.
"The teaching staff contract remains at 37 hours a week. It is a myth that staff are expected to accept a significant jump in teaching hours and the information UCU are putting out is both inaccurate and misleading.
"We do not want to put a cap on contact hours, the need to be flexible and responsive is at the heart of our proposal, but we are more than happy to agree to put in place a workload protection policy.
"We have no desire to make unrealistic demands of our employees and have no intention of doing so.
"Buildings will be open as usual for those who want to use libraries or computers and we have put arrangements in place to help people who feel they need extra tuition to catch up with any work."
The UCU held its first strike on Thursday but said a second day of action was needed because the college was "creating a ticking timebomb".
UCU regional official Iain Owens said: "Lecturers who teach for 33 hours will end up working a 50-hour week - it is unfeasible and it goes against EU health and safety directives.
"But make no mistake, this dispute is as much about students as it is about staff as ultimately their quality of education will suffer. We urge the college to reconsider this contract."
The union said every hour spent teaching required 30 minutes of support work, so 33 hours of teaching in the new contracts would require another 17 hours of associated duties, bringing the total working week to 50 hours.
But Ms Doyle said: "A teaching hour and a contact hour are different.
"If a member of staff had 33 weekly hours of 'contact' time with learners, this would consist of teaching and learning activities that do not require additional preparation and marking (e.g. one-to-one support or supervision of independent study).
"Our aim is to ensure that learners have as much individual attention as possible but where time for preparation and marking is required, it will be given."