Peter Andras says PCCs should let chiefs get on with the job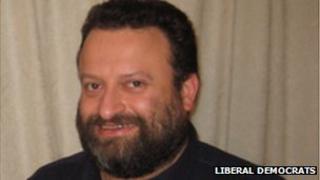 Chief constables must remain free from "political influence", the Liberal Democrat candidate for Northumbria's police and crime commissioner has said.
Peter Andras was nominated by local members to stand in the elections. His party had originally decided not to contest the polls.
He said candidates should avoid making promises that have "specific operational implications".
Labour's Vera Baird and Conservative Phil Butler are also standing.
Thirty-seven police and crime commissioners (PCC) will be elected in England, along with four in Wales, on 15 November.
Elected PCCs will serve for four years and have the power to set budgets and hold chief constables to account.