'No plans' to dual the A1 says Transport Secretary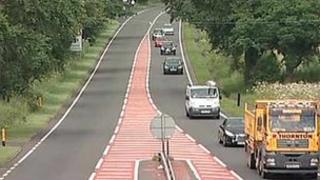 There are no plans to dual the A1 north of Newcastle, according to the government.
Business leaders claim dualling this stretch would bring economic and cross-border benefits for the area.
Transport Secretary Patrick McLoughlin said in the Commons: "Any proposed upgrade would need to be subject to the usual decision making processes."
Labour MP for Newcastle East, Nick Brown, has accused ministers of being "illogical".
Mr Brown asked how the government could say the road is of "strategic national importance" but not dual it north of Newcastle.
The majority of the A1 north of Newcastle is single carriageway, apart from a 10-mile (16km) stretch between Felton to Alnwick.