Budget cuts at Newcastle City Council £10m greater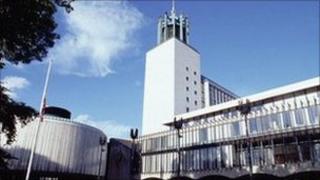 Ten million pounds more than previously thought needs to be cut from Newcastle City Council's budget, it has revealed.
In November the authority announced cuts of £90m and more than 1,300 job losses spread over three years.
But, having inspected the latest government grant announcement, it says savings for 2014-15 will need to be greater than expected.
Labour council leader Nick Forbes said: "We face massive financial challenges which have just got bigger."
He added: "I have written to the prime minister to warn him that the northern cities with higher levels of deprivation are being most severely hit by the government's austerity programme - but I fear that they are not listening."
A spokesman for the government said: "This is a fair settlement - fair to north and south, fair to rural and urban areas and fair to shires and metropolitan areas.
"Newcastle's spending power is falling by just 1.5 per cent this year - compared to an English average of 1.7 per cent."
'Very tough'
Liberal Democrat opposition leader David Faulkner said: "It's tough, it's very tough, and I wish the balance was shared more fairly across the country.
"But it's not the doomsday scenario the council is predicting and it doesn't take account of the fairly substantial sources of funds that are coming into the city."
A spokesman at the Department for Communities and Local Government said: "Councils must do three things to get on the right road for their residents: put the fair funding deal to work; do every single one of the fifty ways to save; and accept the council tax freeze offer.
"Councils that cry wolf without having done all of this are letting their residents down."
Newcastle City Council said its consultation with residents would continue as planned until February but it would need to find further savings for the second and third years of its three-year budget.
It is due to debate the implications of saving a total of £100m on Wednesday.