Washington Wetland Centre opens saline lagoon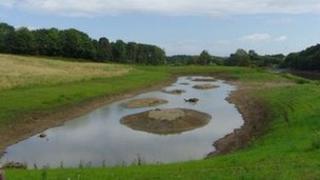 A rare habitat has been unveiled at a Wearside nature park.
Washington Wetland Centre has created a saline lagoon which opened to the public on Saturday.
The £120,000 lagoon - funded by the SITA Trust and a private donation - has a mixture of fresh and sea water, which the centre said was "ideal" for a range of wetland species.
Mud islands have been built in the centre of the lagoon to provide nesting space for birds.