Troll Reece Elliott's brother defends Facebook hoaxer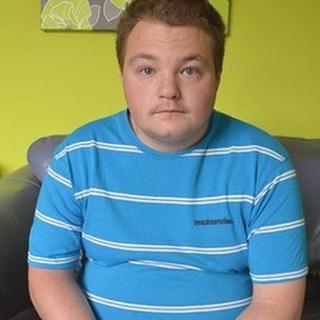 Abusive death threats on a Facebook site set up in memory of a car crash victim were just a "joke" that got out of hand, according to the brother of the man who posted them.
Within hours of 24-year-old Reece Elliott posting on the RIP site of US car crash victim Caitlin Tally, the Tennessee Bureau of Investigation was on the case.
Its agents traced the IP address behind the threats to kill 200 people to South Shields, in the North East of England.
Elliott, who has a two-year-old son, had recently split with his partner, and according to his brother Daniel was gambling and spending a lot of time on the computer.
On Tuesday he was jailed for two years and four months at Newcastle Crown Court after admitting making threats to kill.
Speaking from the family home in South Shields, Daniel Elliott, 20, who says he is chain-smoking from "stress", said: "It was just a joke, he wouldn't hurt anyone."
He said Northumbria Police officers had searched the family home thoroughly and taken their computer away.
'He hates it'
Mr Elliott, who claims disability benefits for mental health problems, said: "He really regrets what he has done and he knows he is going to prison.
"We don't know why he chose to put it on an American site, but he wouldn't hurt anyone.
"I have been visiting him in Durham every fortnight and he hates it. He is hoping to get a transfer once he is sentenced."
Mr Elliott said his brother had a conviction for robbery for a raid he carried out at a bookmakers many years ago, but had not been in trouble since.
"He recently got a job. He has problems with gambling and is on the computer a lot, but he is a decent lad and a loving father to his two-year-old son."
Their mother Jeanette Elliott, 45, said: "This has made me very anxious."