Vacuum vandal sparks Newcastle Metro clear-up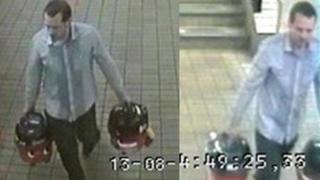 Police want to speak to a man they believe hurled two vacuum cleaners on to a Metro track before walking off.
Northumbria Police said a man was caught on CCTV carrying the vacuums, which ended up on the track at Newcastle's Central Station in the early hours.
They had to be removed from the track inconveniencing staff, officers said.
Northumbria Police described the incident, which happened in the early hours of 8 August, as "unusual".
A force spokesman said: "The items were then thrown onto the track, causing an obstruction.
"The man then walked off. It is an unusual case."