Pamela Jackson trial: Adrian Muir 'hurt' by allegation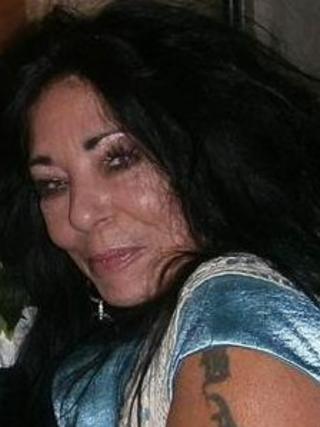 A man on trial for the murder of a County Durham grandmother has told a court he was "hurt" by the accusations.
Pamela Jackson, 55, went missing from her home in Chester-le-Street in March and her body was found in May on the moors above Halifax, West Yorkshire.
Adrian Muir, 50, from Halifax, denies her murder.
He told the jury that after they argued when he refused to inject her with Botox she told him she wanted to go away and be on her own for a few days.
When asked why his mobile phone data on the night she went missing showed he was in the area where her body was discovered he said he had decided to set off for a planned visit to his mother a day early.
On the way made a detour to the moors where he parked up "to think about things".
He said that he "loved her to bits" and denied being present at the time of her death or being involved in her burial.
Those accusations "hurt me very much", he added.
The trial, at Newcastle Crown Court, continues.