AEI Cables takeover safeguards 200 jobs at Birtley site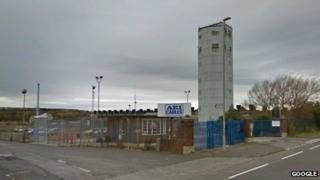 A Tyneside cable manufacturing firm has been taken over by a Middle East-based company, safeguarding 200 jobs.
The future of AEI Cables, based in Birtley, has been secured after a takeover by Ducab, a cable manufacturer in Dubai and Abu Dhabi.
The deal allows AEI's 200 employees to continue production from Birtley.
Clive Sharp, CEO of AEI Cables, said it was "good news" for the firm's employees, their families and the local community.
The company will be to continue to manufacture cables for the industrial sector including construction, rail and oil and gas, Mr Sharp said.
"This is very positive news for our employees and our customers.
"Joining Ducab offers new opportunities in terms of the products and markets we can serve and gives us further advantage over our competitors.
In 2011, the firm axed 126 posts, blaming rising raw material costs for the decision.
Mr Sharp said news of the takeover was "testament to the hard work that has been brought to bear in support of AEI Cables by everyone in the recent past".