David Reid jailed for £3m mortgage fraud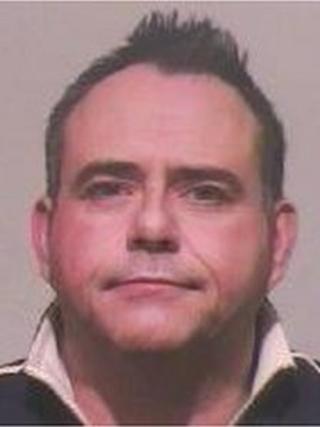 A man has been jailed for six years following a long-running investigation into mortgage fraud which involved more than 50 victims and almost £3.5m.
Northumbria Police started inquiries into Washington Mortgage Centre in 2013 after receiving a number of complaints.
They involved David Reid, of Burnhope, County Durham, advising people to put money in an offshore account, but it emerged the account did not exist.
The 50-year-old pleaded guilty to 23 counts at Newcastle Crown Court.
Police said the offences spanned a 12-year period and involved Reid, who ran his business from The Galleries in Washington, advising people to place their money in the offshore account to receive a higher rate of interest.
'Disgusting actions'
They were due to receive interest payments directly into their accounts but the payments stopped in November 2012.
When they contacted their banks it emerged the account did not exist.
Northumbria Police started an investigation into the claims and Reid was arrested in March 2013.
Last month, he admitted 22 counts of obtaining a money transfer by deception and a further count of participating in a fraudulent business.
Det Ch Insp Christina Barrett, of Northumbria Police, said: "He deceived people out of millions of pounds and left many of his victims suffering significant financial hardship.
"These people put their trust in Reid and his actions are nothing short of disgusting. The impact on these individuals cannot be underestimated with generations of families' inheritance stolen by Reid."
She said it had been "a long-running and complicated investigation".