Selfie clue found on iCloud after Newcastle burglary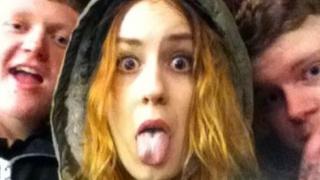 Police have released a selfie showing people they want to talk to following a burglary in Newcastle.
Electronic devices were taken during a break-in at the World Headquarters offices in Carliol Square.
Photos were later taken on one of the devices which automatically uploaded to the owner's i-Cloud account.
It is believed the people in the images might have important information about the burglary or the whereabouts of the stolen items.
A Northumbria Police spokesman said: "They may have come into possession of the phone in good faith, and I'd urge them or anyone who recognises them to contact police as soon as possible so they can help with our enquiries."