Kielder Forest project to reintroduce water voles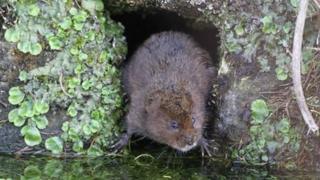 A £40,000 project to reintroduce the water vole to Kielder Forest in Northumberland is under way.
Thought to now be absent in the Kielder area, the water vole population has seen a long decline in the North East.
Now, more than £40,000 awarded by the Heritage Lottery Fund (HLF), will help reintroduce the animal back into its natural home at Kielder Forest.
A Northumberland Wildlife Trust spokesman said it gives the water vole a "real hope" of returning to the area.
The project is being jointly run but the Tyne Rivers Trust, the Forestry Commission and Northumberland Wildlife Trust.