Durham firearm licence trial 'spots unsuitable applicants'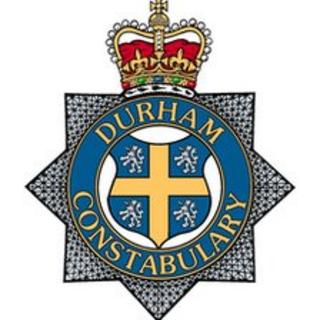 A pilot to carry out more health checks on people applying for a firearms licence has revealed some people who would otherwise have been allowed one, police say.
Applicants can volunteer to let their GP give Durham Police relevant details about their mental and physical health.
Ch Insp Steve Ball said it was clear some had not been "particularly candid" about medical conditions in the past.
The force normally relies on people self-declaring such issues.
It is now expanding the trial to add a voluntary questionnaire asking the applicants themselves direct questions about whether they have a history of suicidal thoughts, depression, bi-polar disorder or other neurological conditions.
Fee opposition
GPs may charge what they wish for processing the paperwork and trial organisers suggest £25.
The Mayfair Shooting Centre in Sunderland opposes the fee, saying police can already contact GPs if they have concerns.
"Given that all doctors are notified when a person acquires a certificate - and their medical records are marked accordingly - we believe this is sufficient," a representative said.
Dr David Robinson, secretary of the Local Medical Council for County Durham and Darlington, which is running the pilot in partnership with the Durham force, said that despite being voluntary the pilot had seen about a 50% take-up.
"Some existing licence holders have identified physical or mental problems they should have been aware of before," he said.
"If we identify one person like that I think that the pilot is a success.
"The huge majority of people who apply are responsible and conscientious. It's the odd individual who slips through the system who harms themselves and others, that the police want to identify."