Northumberland axes over-16s free school transport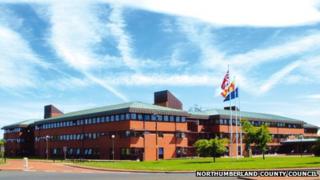 Students in Northumberland over the age of 16 are no longer to be entitled to free school transport.
The county council said that the move, which follows a public consultation, would save about £2.4m a year.
Measures will be taken to exempt the most vulnerable groups such as those with special educational needs, or from low income backgrounds who attend their nearest appropriate school or college.
The withdrawal of the subsidy will not affect students already in the scheme.
Northumberland Council Council, which needs to make savings of £65m over the next two years, said it was unusual amongst county councils in continuing to provide free transport for 16-to-19-year-old students.
Council leader, Councillor Grant Davey described any cuts as "regrettable", but said they were necessary to balance the budget.