Consett police chase: Passenger dead, driver injured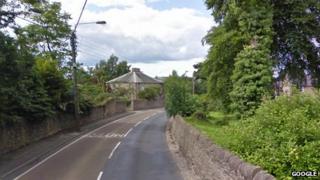 A man has died in a car crash while being pursued by police.
Two men had been seen behaving suspiciously at the Tesco supermarket in Consett, County Durham at about midnight on Monday, police said.
A black VW Bora Sport was followed by an officer after it failed to stop when signalled, police said.
After it was "found to have collided with a lamp-post" on the B6309, passenger Adam Parker Wilkinson, 49, of Consett, was confirmed dead.
The driver, believed to be in his 30s, was taken to the Royal Victoria Infirmary in Newcastle with what are thought to be minor injuries.
Durham Constabulary has referred the matter to the Independent Police Complaints Commission (IPCC).