Northumberland wind surfer recued after being swept out to sea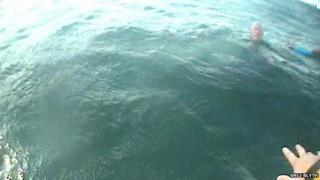 A wind surfer has been rescued after being swept out to sea in Northumberland.
The man became separated from his board on Sunday evening in Blyth Bay, when he was attempting to make his way back to shore.
Blyth RNLI rescued the man after he was carried about half a mile out to sea.
The RNLI returned to the water to recover the sail, but the board was not found. The man was not injured in the incident.