Production resumes at Sunderland's Nissan factory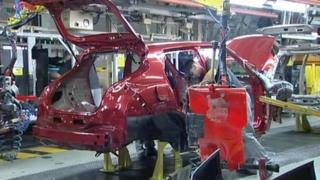 Nissan has resumed operations on one of the two production lines that were suspended last week at its Sunderland plant, the car manufacturer said.
Production was stopped because of repairs and maintenance work at the plant, which employs 6,000 people.
The company said its other production line was expected to restart next week, once repairs were completed.
Other activities at the factory, such as the production of batteries and cylinder heads, have continued.