Luke Pearce River Wear death 'accidental'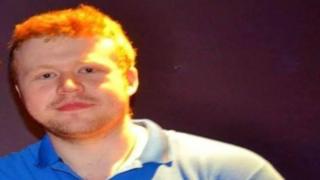 A Durham University student died after falling into the River Wear following a night out drinking with friends, an inquest has found.
Luke Pearce, 19, from Hounslow, west London, was last seen in the early hours of 11 May walking along the riverbank in the city centre.
His body was found by members of Durham Amateur Rowing Club one week later.
Durham coroner Andrew Tweddle recorded a verdict of accidental death and said the cause of death was drowning.
The inquest heard that before his disappearance some of Mr Pearce's friends and a group of police officers had both seen Mr Pearce but he was not "falling over drunk or incapable".
'Fatal outcome'
Mr Tweddle said there were "no injuries" to indicate he had been attacked.
He said: "He had been out on a night out, he had a good drink and it was a good night out.
"He was seen by some of his friends and they did feel concerned about him. What happens next we will not know exactly, at some time he has gone into the river.
"We have an accident and that's all it was, that sounds awful just to say that but that's what it was. The accident has led to a fatal outcome."
The inquest at Crook Civic Centre, was told that around the area he is thought to have entered the water there is quite a short lawn and then it becomes reeds, which in the dark could be difficult to distinguish.