Tilly Lockey's bike stolen from Consett garage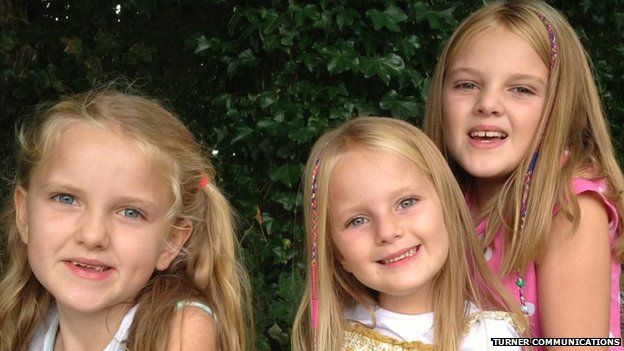 The family of a girl who lost her hands to meningitis is furious after her specially-adapted bike was stolen.
Three bikes belonging to the Lockey family were taken from a garage in Consett.
One had been adapted for Tilly, eight, who had her hands and toes amputated in 2007 after contracting Group B Meningococcal Septicaemia.
Tilly's mother Sarah Lockey described the theft, which happened on Saturday, as "disgusting."
She said: "I can't believe anyone would steal any children's bikes but to take one that's been specially adapted for a disabled little girl is disgusting.
"Tilly's bike is specially adapted for her - it gives her the chance to be the same as every other little girl her age and enjoy time outside with her sisters and that's been stolen from her by mindless thieves."
Police in Consett are now appealing for information on the theft.
One bike is pink and white with orange and white cats on it and a purple bag containing a brown cuddly pony on the back, another is white and purple with Polly 12 written on it and the brakes adapted to be on the back of the seat.
The third bike is purple with skulls and may say Christine on it.
Related Internet Links
The BBC is not responsible for the content of external sites.