Northumbria Police reopen 54 'no crime' rape cases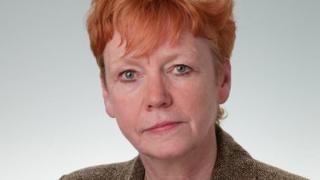 About one third of rape cases dismissed by Northumbria Police in the past three years are now being reinvestigated, the force has revealed.
The force is re-examining 54 out of 153 rape inquiries classed as "no crime" since October 2011.
Alleged victims will be contacted and 48 officers who carried out initial investigations have been told their cases have been reopened.
One man has already been arrested on suspicion of rape in a reopened case.
An audit previously said some rape cases may have been incorrectly "no crimed".
Nearby Cleveland Police also said it would reopen 14 such cases from recent years, after an audit highlighted the same issue with the force.
Home Office guidance says some cases were recorded in this way when it was determined by police that a crime did not take place.
Under Home Office rules, circumstances of "no crime" recording include when a crime is considered to have been recorded in error, or when more information becomes available that determines that a crime was not committed.
Rape officers moved
Ch Supt Neil Adamson from Northumbria Police said: "We have determined 54 cases require further investigation.
"These have been reopened as crimes and each case will be reinvestigated by the review team.
"This will include contacting the victims in these identified cases and our main priority is to support them through this process."
Any officers from the initial investigations still within the Rape Investigation Team have been temporarily moved to other units "to ensure professional standards are maintained", he added.
He said: "This does not necessarily mean they are guilty of serious issues, this is entirely dependent on the findings of the investigation."
Northumbria Police and Crime Commissioner (PCC) Vera Baird said: "Where mistakes have been made and, all the more if there has been any falling short of duty, the police will learn the lessons."
A 50-year-old man has been arrested in the Slatyford area of Newcastle in connection with a rape in March and has been bailed.