Northumberland County Hall move: Conservatives protest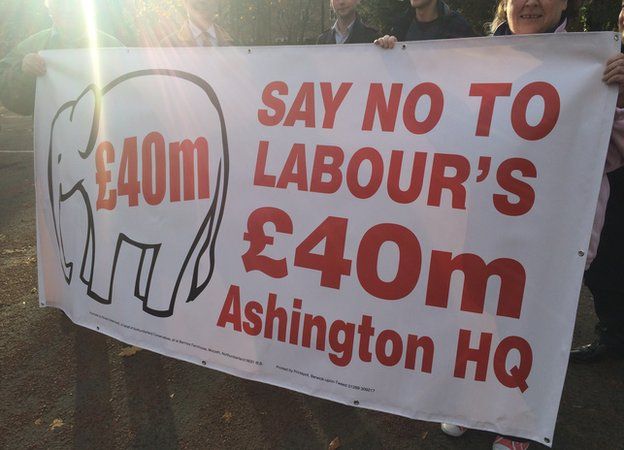 A protest is being held over plans to move Northumberland County Council's headquarters to a different town.
The Labour-controlled council has voted to push ahead with the proposals to move from County Hall in Morpeth to a new base in Ashington.
Conservatives called the move expensive and politically motivated and staged the protest outside County Hall, holding a banner of a white elephant.
The council said the move would bring economic benefits.
The demonstration comes while the council holds a scrutiny meeting to examine the planned move, which the Conservatives claim will cost £40m.
Anne-Marie Trevelyan, a protester and Conservative parliamentary candidate for Berwick-upon-Tweed, said: "We feel that in straitened financial times, we must not be spending huge capital sums like this when we have a perfectly satisfactory building here."
The Conservatives also argue the Labour administration wants to bring the headquarters into the south-east of the county, because the party is electorally strong there.
The council said: "The proposals would generate over £100m of economic activity in the county and help us to protect vital services which are being threatened by government cuts."
The £100m figure refers to estimates in a report commissioned by the council, but Ms Trevelyan called the research "full of financial holes".
Related Internet Links
The BBC is not responsible for the content of external sites.