Medomsley abuse: Durham Police contacted by 900 people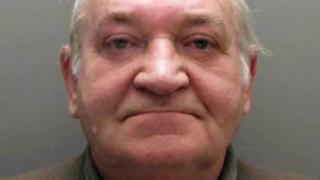 About 900 former inmates of a youth detention centre have come forward to say they were physically or sexually abused there in the 1970s and 1980s.
Durham Police are investigating historic claims a paedophile ring operated at Medomsley Detention Centre near Consett.
The investigation was triggered after former prison officer Neville Husband was jailed in 2003 for abusing five youths.
Police are interviewing former staff.
Det Supt Paul Goundry said their investigation was "very much ongoing".
Abusing youngsters
"There are a number of people we plan to speak to over the next few weeks, all of whom are ex-members of staff at the centre," he said.
"I can confirm we have heard from more than 900 former inmates of Medomsley and I am pleased that nearly 200 of them have taken up the offer of specialist counselling or professional support.
"We remain committed to supporting the victims, establishing the fullest picture we can of how Medomsley operated over those years and gathering the evidence needed for any prosecutions which may follow."
Husband was initially jailed for eight years after being found guilty of abusing five youngsters.
The publicity surrounding the trial led to others coming forward and he was subsequently jailed for a further two years for other attacks.
After being released from prison, he died from natural causes in 2010.
His former colleague Leslie Johnson, a storeman, was jailed for six years in 2005 for sexual offences.
He has also since died.
Police originally believed the pair were operating alone, but that view has changed after speaking to many victims.