County Durham stream cleaned to attract sea trout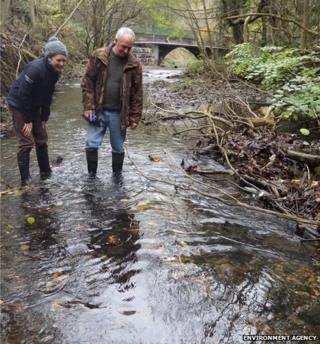 Sea trout have returned to spawn in a County Durham stream after work was carried out to remove pollution.
Cong Burn, a tributary of the River Wear, had been contaminated by industry.
The presence of sea trout was a good indicator of improved water quality, the Environment Agency (EA) said.
Fisheries officer Paul Frear said there were more than 20 spawning areas in the burn compared to "the handful we've seen in previous years".
EA funded Chester-le-Street Angling Club's work to remove a weir and make changes to underground culverts to help fish move along the watercourse.