Volunteers needed for wildlife survey at South Tyneside coast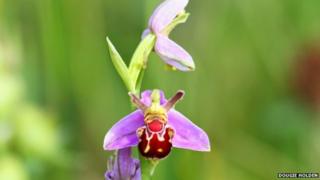 A year-long nature survey counting birds, moths and wildflowers is to be carried out along a stretch of the South Tyneside coast.
Volunteers are needed to take part in the National Trust wildlife survey at the Leas, South Shields.
Nest boxes with cameras will also be put up so visitors to Souter Lighthouse can watch birds such as kestrels.
The results of the survey will be used help conservation projects to boost species such as dragonflies.
Simon Colvine, spokesman for Souter Lighthouse and The Leas, said: "The year-long wildlife survey is something that has never been done before, certainly not along this stretch of coast, and the results will be a valuable resource for the National Trust.
"We know people visit The Leas for its beauty, but it's also a wonderful place to experience wildlife, everything from seabirds to wildflowers.
"This survey will help us to look after the wildlife along The Leas for future generations."
Volunteers are also needed to count as many birds as possible in the area in one day on 4 January.