Durham Free School 'haven for crap teachers'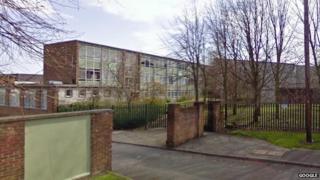 A free school in Durham set to close after a damning report is "a haven for every crap teacher in the North East", an MP has told Parliament.
North West Durham Labour MP Pat Glass told a debate she had repeatedly raised concerns about Durham Free School.
The government ended its funding agreement with the school last week after inspectors found the school was failing in a number of areas.
The school's chairman of governors said the comments were "very disappointing".
John Denning said the staff were "highly skilled individuals who have been frankly slandered in the Houses of Parliament under the protection of parliamentary privilege".
Speaking in a debate about the school, Ms Glass apologised for the "unparliamentary language".
"A head teacher in the region told me that the school had become a haven for every crap teacher in the North East," she said.
"There are many good teachers in that school and they're now going to find it difficult to find other employment and I'm sorry for that," she added.
Mr Denning said: "None of our teachers that are in the school have left other jobs because of being incompetent."
"In fact, many of them have come from outstanding schools, some of them are part-time teachers with us and part-time teachers in other outstanding schools."
He admitted there had been weaknesses at the school, but said they had been addressed.
The Ofsted report found leadership, teaching, pupil behaviour and achievement were "inadequate" and said the school should be put in special measures.
The government announced last week it was ending its funding agreement for the school, which has a Christian ethos and opened in September 2013.
Education minister Nick Gibb said it had received a "number of worrying allegations" about the school's governance.
Following an investigation, the school was found to have "serious breaches of the Academies Handbook".