Picasso's 'Weeping Woman' on show in Newcastle gallery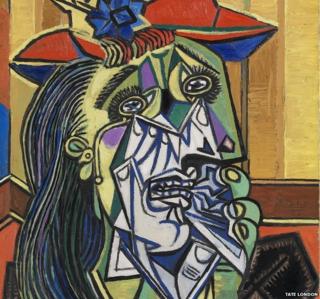 A painting by Pablo Picasso has taken centre stage at Newcastle's Laing Art Gallery.
The Weeping Woman is the highlight of a new exhibition exploring how painters responded to the Spanish Civil War.
Many of the works have not been show in public for decades.
An estimated half a million people died during the conflict between supporters of an elected Republican government and a rebel Nationalist force led by General Franco in the 1930s.
"Conscience and Conflict", which runs until 7 June, also features works by Edward Burra, Wyndham Lewis, and Surrealist artists John Armstrong and Merlyn Evans.