Newcastle school admission 'technical issue' scares parents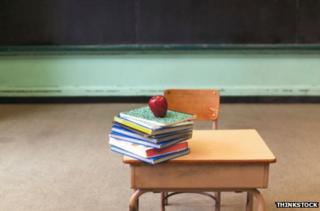 Hundreds of parents were asked to respond to offers of school places they have already accepted.
Newcastle City Council sent text messages to parents of children due to move from first to middle school in September, asking for a decision.
Within an hour most, but not all, had received a second text saying the first had been sent in error.
The council apologised and said there had been a "technical issue" affecting 300 people, which was now rectified.
Parents were offered school places at the beginning of March and had until Monday to accept.
Despite them doing so the council had not received the information, a spokeswoman said.
Distressing errors
Some mothers who called the council to check were told there was no record of their earlier online acceptance, despite them having been sent a confirmation email.
One mother, who did not want to be named said, it did not "inspire confidence" in the system.
Another said: "Errors like this cause distress at an already stressful time.
"As a parent I want to be confident the application has been received and processed correctly."
The council has now accessed all parents' original responses, it said.
"We can assure those who have already accepted or rejected their school transfer offer online that they do not need to take any further action, and we apologise for any confusion caused," the spokeswoman said.
The council had made more than 3,000 offers for transfers to middle, secondary or high schools this year, she added.