Greggs bakery founder's son Colin Gregg 'abused boy for years', court hears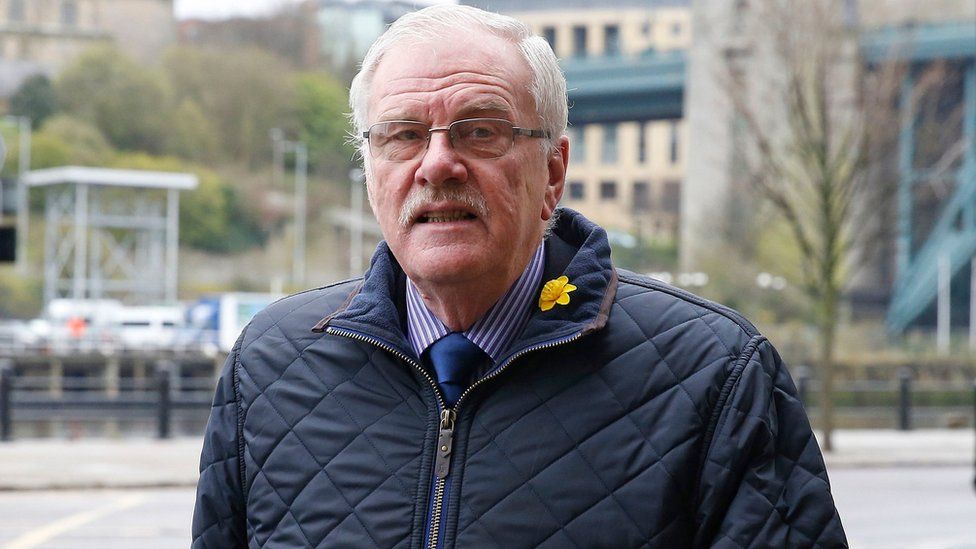 The son of the Greggs bakery founder "abused a boy for years" from the age of around 11, a court heard.
The alleged victim, now 34, said the abuse first happened when he was getting a lift in Colin Gregg's car.
He told Newcastle Crown Court the former teacher, whom he trusted, "put his hand down his trousers".
Mr Gregg, 74, of Gosforth, Newcastle, denies 26 charges of indecent assault relating to nine boys from the 1960s to the 1990s.
He is accused of molesting them in his car, at schools where he worked and at homes.
The alleged victim said he was sitting in the front of the car when Mr Gregg asked him if he wanted to steer and change the gears.
"I was sitting on the armrest. He put his left arm around me and kept his right hand free to steer. His left hand brushed over my private parts.
"As time went on, he put his hand down my trousers, whilst I was steering the car," he said.
The complainant eventually told his parents, the jury heard.
He said: "Dad offered to go and 'bop him on the nose' which was very sweet, but wasn't right."
The family then reported Mr Gregg to the police, the hearing was told.
The trial has heard the accused became a "wealthy man" by helping expand the family bakery business.
It has also learned how Mr Gregg trained as a teacher and taught at prestigious Durham School and was once employed as a social worker, becoming the head of a school for "delinquent children".
Mr Gregg, a father of three, also worked as the head of the former King's School in Tynemouth and set up the North East Children's Cancer Run.
Related Internet Links
The BBC is not responsible for the content of external sites.