Motorcyclist killed in Gateshead road sign crash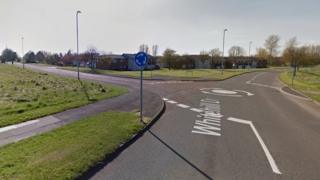 A motorcyclist has died after hitting a road sign in Gateshead.
The crash happened at about 21:25 BST on Thursday on Whitehill Drive near its junction with Campion Gardens in Windy Nook.
The rider of the bike, a 42-year-old man, suffered severe injuries and was taken to hospital where he was pronounced dead.
A 19-year-old pillion passenger suffered serious injuries but they are not believed to be life-threatening.