Antique teapot collection fetches £80k at auction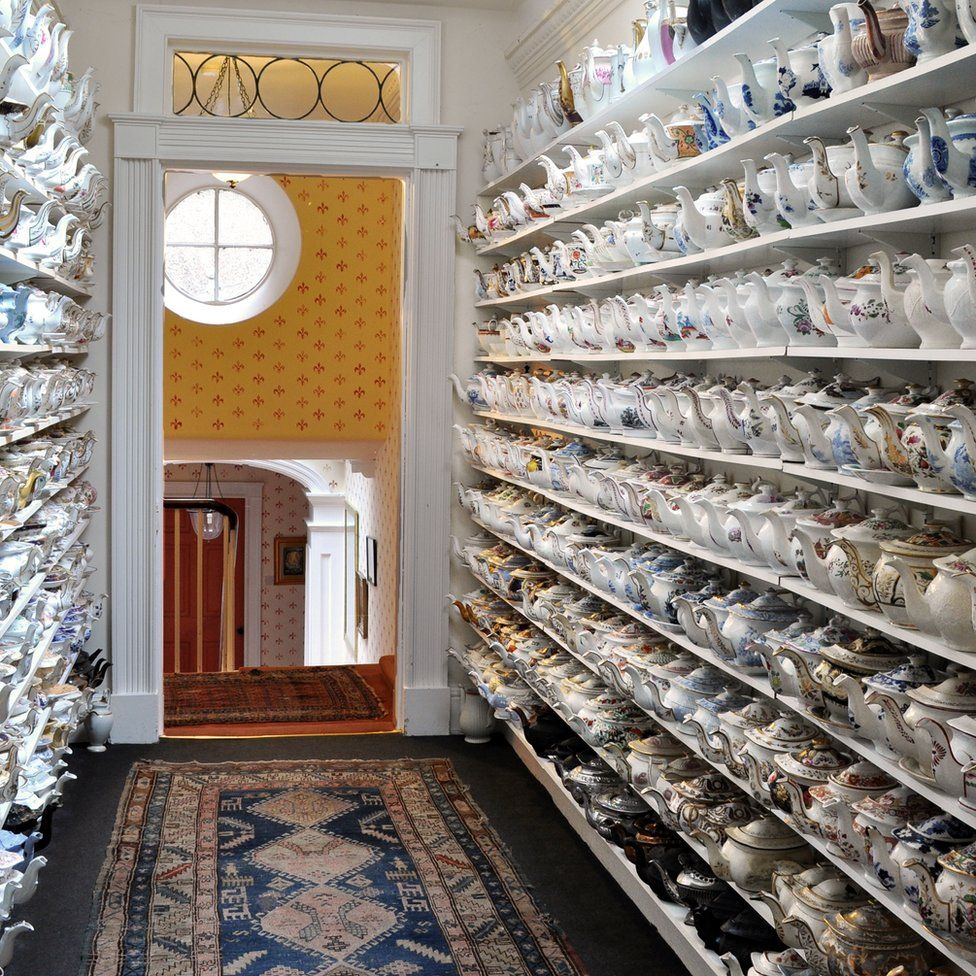 Hundreds of teapots belonging to a man who never touched the beverage have fetched more than £80,000 at auction.
The Philip Miller collection was sold by the architect's widow, who was moving to a smaller home.
The collection at Newcastle auctioneers Anderson and Garland attracted bidders from as far afield as Italy, Canada, Japan, and Taiwan and sold for more than four times the estimated price.
Mr Miller wrote two books on teapots, but was not actually a tea drinker.
The couple collected antiques and Mr Miller became interested in teapots after buying one in the 1970s which dated from the 19th Century.
It was the first of hundreds which were put on display on custom-built shelves at their home in Berwick-upon-Tweed.
Patricia Miller, his widow, said: "I was sorry to have to sell his beloved teapots, but I simply don't have room for them anymore.
"The most ironic thing is that Philip didn't like tea, he actually never drank a drop."
The 260 lots included one by ceramic artist Clarice Cliff circa 1936 which sold for £198, and a rare Westpans soft paste teapot circa 1765 which fetched £1,215.
Fred Wyrley-Birch, from the auction house, said interest from around the world demonstrated the quality and depth of the collection.
"It is rare to sell one hundred percent of a sale. It was a wonderful, triumphant success," he said.
Related Internet Links
The BBC is not responsible for the content of external sites.