'Joker' victim takes on endurance challenge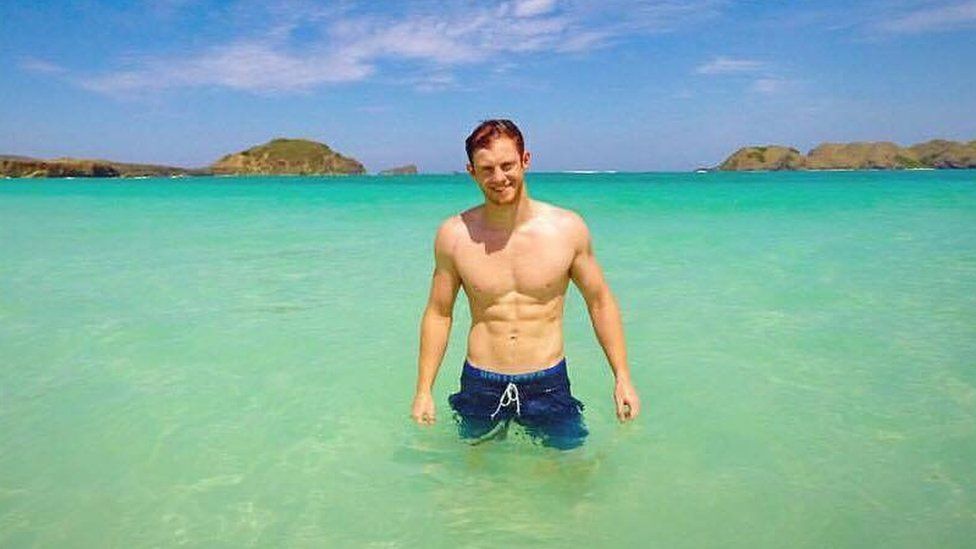 A man who was stabbed 16 times in the back and neck is taking on an endurance challenge to repay medics who saved his life.
Josh Henley was attacked at his gym in Consett, County Durham in 2013.
Mr Henley is taking on an obstacle race to raise £2,500 for the Great North Air Ambulance which flew him to hospital.
The 26 year old was approached by Pipe from behind in the male changing room of the Bellevue Leisure Centre and stabbed repeatedly with a filleting knife.
He said: "The first I knew was feeling a big whack on my back.
"My knee-jerk reaction was that it was my friend playing a practical joke, then I saw blood pouring out.
"I had to make sense of what was going on, having to react in that split second, and realising I had to defend myself."
He managed to grab hold of Pipe and held onto him until staff intervened.
"I wasn't aware of pain, just shock, and struggling to breathe with the amount of blood I'd lost," he said.
"I remember hearing one of the paramedics saying that if the air ambulance doesn't get here he's not going to make it."
Mr Henley is now taking on the Tough Mudder endurance challenge in May - a five mile obstacle race - to repay the Great North Air Ambulance for the cost of the mission, estimated at £2,500.
As for his attacker, he said: "As far as I'm concerned he doesn't have a name or an identity.
"All he is is a failed murderer."
Related Internet Links
The BBC is not responsible for the content of external sites.