Ian Lavery MP apologises over trade union omission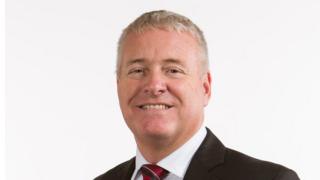 An MP has apologised to the House of Commons for failing to declare a trade union had owned a share in his home.
Wansbeck Labour MP Ian Lavery accepted he should have made clear the National Union of Mineworkers (NUM) had held a 15% share in his house.
Mr Lavery, who is a former president of the union, said not mentioning the stake when raising coal industry matters was an "inadvertent omission".
The parliamentary standards office said it was a "registrable benefit".
In her report, commissioner Kathryn Hudson found Mr Lavery should have declared an interest when tabling a written question in March 2013 about the future of the deep coal mining in the UK.
'Apologise unreservedly'
She said: "I considered that the NUM's interest in his property at that time might reasonably be considered by others to influence his words or actions as a member and that not to make a declaration was, therefore, a breach of paragraph 13 of the Code of Conduct."
The Conservative MP for Sutton and Cheam, Paul Scully, had made a complaint to the commissioner regarding Mr Lavery's redundancy payments and the terms of his mortgage.
This was not upheld.
However, Ms Hudson said Mr Lavery should have listed in the Register of Members' Financial Interests that the Northumberland branch of the NUM had a share in his property between May 2010, when he was elected, and May 2013.
On Tuesday Mr Lavery told the Commons: "I wish to apologise to the House fully and unreservedly for what was a genuinely inadvertent breach of the rules, with which I have at all times sought to comply."