Council and mayoral voting under way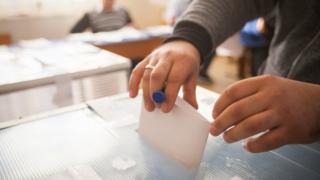 Polling stations have opened across parts of the North East for council and mayoral elections.
All the seats on Northumberland County Council and Durham County Council are up for election.
Residents of North Tyneside are voting for the elected mayor for the next four years and will choose between four candidates.
Polling stations are open from 07:00 until 22:00 BST with the results declared on Friday.