Sheila Hynes death: Coroner rules 'opportunities missed'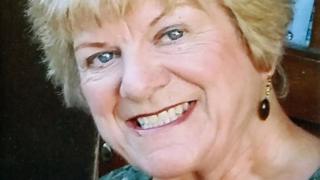 Opportunities were missed to rectify an error during an operation to replace two heart valves, a coroner has ruled.
Sheila Hynes died days after surgery at Newcastle's Freeman Hospital in 2015.
The 72-year-old suffered from rheumatic heart disease and the operation was intended to improve the quality of her life and extend it.
However, one of the valves was inserted the wrong way round, and the damage from this, combined with her existing heart condition, led to her death.
The inquest had previously been told that when stitching failed around the new valve it was removed and then placed on its mounting the wrong way round - something the surgeon said he was not aware could happen.
Coroner Karen Dilks recorded a narrative verdict, and said that opportunities to identify and rectify the mistake were missed.
She said she would write to the health trust and to the regulatory body with a view to speeding up a redesign of the valve mounting that would prevent it being held in an inverted position.
Newcastle upon Tyne Hospitals NHS Foundation Trust said that what had happed was a "one in a million complication".
It said that it had made necessary changes to its procedures and protocols to ensure this type of event could not happen again.