Sacriston scrap yard blaze: One hundred cars on fire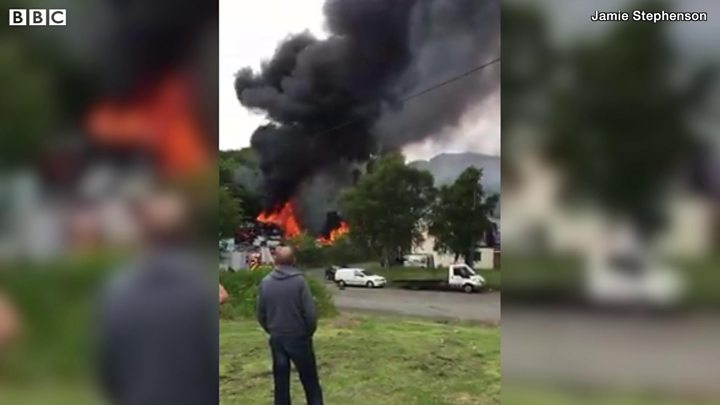 Neighbours of a scrap yard where about 100 cars are on fire are being warned to close their doors and windows as smoke billows across a village.
The blaze at Lingey Close in Sacriston, near Durham City, started at about 13:45 BST on Friday.
Eyewitnesses at the scene reported hearing loud explosions as the fire took hold at the scrap yard.
County Durham Fire and Rescue service (CDDFRS) said four engines and a "bulk water carrier" are at the scene.
For more on this story and other North East news click here
A spokesman said the cause of the fire is not yet known but it is not believed to have been started deliberately.
He said there had been an earlier risk of the blaze spreading to nearby buildings at the yard but, despite limited water, fire crews managed to suppress it.