Alnwick Grovewood House care home rated inadequate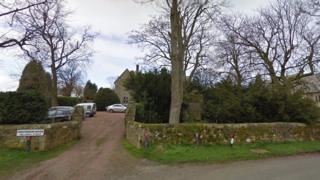 Residents at a Northumberland care home are being put at risk by failures to check equipment and investigate injury, a health watchdog has found.
Grovewood House in Alnwick was rated inadequate after an unannounced visit by the Care Quality Commission (CQC).
Inspectors found staff had not seen a resident get injured and did not record an investigation into how it happened and what could be done to avoid it.
The home said it was "very disappointed and upset about the report".
Ayman Bakr, part of the management team, said "when the inspector came out we thought things weren't as bad as what has been portrayed".
"We take the findings very seriously and intend to address all those points which have been raised," he said.
Some changes had already been made, he said.
'Worrying' concerns
Managers "took heart" from inspectors' positive comments about the resident's care and would be "working extremely hard" to get the home "back to where it should be", he said.
The family-run home, which has 25 residents, some with dementia, had been rated as requiring improvement in March last year.
CQC deputy chief inspector for adult social care Debbie Westhead said improvement had been made, but it was "disappointing" some issues raised previously had not been addressed.
Care "fell a long way short of what we expect services to provide" and it was "worrying" that inspectors had fresh concerns, she said.
The report said staff were respectful, but residents' privacy and dignity were not always properly addressed.
A bathroom overlooking the main entrance had no blind and measures to protect seats from incontinence could "compromise the dignity" of residents, inspectors found.
They also had concerns about the storage and dispensing of medicines and said there was a lack of consistent and effective management.