South Tyneside NHS Trust admits storing samples from miscarried babies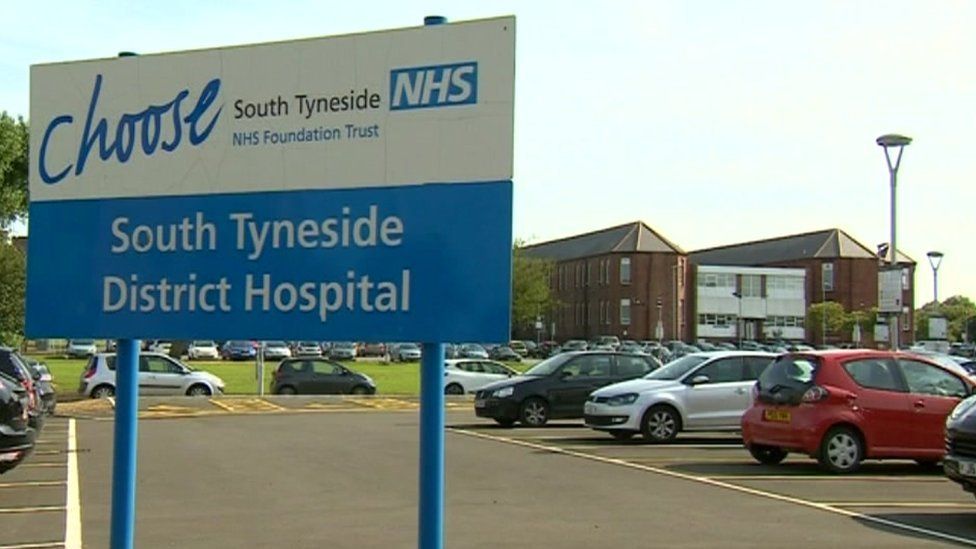 A health trust being investigated for storing dozens of human tissue samples without the relatives' knowledge says it is in contact with a further five families following the discovery of samples from miscarried babies.
South Tyneside NHS Foundation Trust said the "samples of non-viable foetal tissue" had been stored since 2012.
The families were told at the time the remains had been cremated.
The trust said it "wholeheartedly" apologised.
The trust, along with Northumbria and Cleveland police forces, began contacting families in March 2017 after samples, taken from post-mortem examinations following unexplained deaths, were found stored at South Tyneside District Hospital in South Shields.
Samples relating to the miscarried foetuses were subsequently also found.
Analysis: Richard Moss, correspondent BBC Look North
South Tyneside Hospital's review highlights four years where it inexplicably failed to begin the process of dealing with the tissues and organs that had been stored on behalf of the police and coroner.
A process of contacting relatives should have begun in 2010, but for many of those families there will still be deeper questions about the removal and storage of organs which dated back to the 1990s.
In some cases, families buried loved ones without knowing their bodies were not intact. Laws in place now would prevent this happening again, but that's scant consolation.
The investigation also discovered that the remains of five miscarried foetuses had been stored since 2012 rather than being cremated.
The hospital says they were returned from a crematorium when the parents did not attend the service. But under established procedures, the cremations should have gone ahead.
For those five families then, there is the potential trauma of discovering that the cremation and closure they had adjusted to had not happened.
The cost of these mistakes then will be borne by the 46 families who have to live through their grief and pain once more.
Dr Shahid Wahid, the trust's executive medical director said: "We reviewed our processes and found there were five holdings, termed non-viable foetus holdings, which were in our possession where our policies and regulations had not been rigorously followed.
"It is our responsibility and we wholeheartedly apologise.
"We'll meet with the families if they want to for a face-to-face discussion and, importantly, come up with a plan to deal with the situation."
In a statement, the trust said it fully acknowledged "a failure to appropriately follow national guidance on the disposal of tissue samples issued by the Human Tissue Authority" and added it had taken a "number of steps to review its internal processes".
Related Internet Links
The BBC is not responsible for the content of external sites.