G4S worker Daniel Garland denies £1m blackmail bomb plot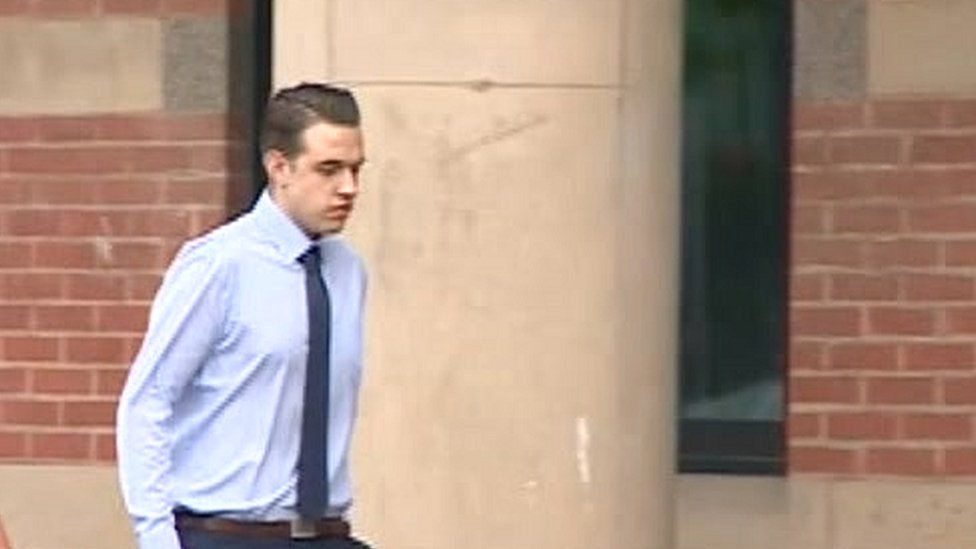 A worker with security firm G4S threatened to detonate bombs fitted to its vehicles unless he was paid £1m, a court has heard.
A jury at Teesside Crown Court were told Daniel Garland, 19, also said he would "cause harm" to the partner and newborn baby of a fellow employee.
Mr Garland, from County Durham, denies blackmailing the firm in a letter to its Thornaby depot in January.
The letter allegedly claimed "mini bombs" were fitted to staff vehicles.
Prosecutor Paul Rooney said: "In the letter he demands £1m from them and makes threats to cause explosions and he infers he will cause harm to a newborn baby and her mother if his demands are not met."
A G4S van was robbed in Middlesbrough in December and the raiders who got away with a substantial amount of cash have not been caught, the jury was told.
The court heard that in the letter Mr Garland claimed responsibility for the raid, named two employees as being "inside men" and said they had been paid so much for their information that he now required a further £1m.
The letter demanded that the cash be loaded into a red Volvo lorry that would be parked outside the depot the next day.
Mr Rooney added: "The letter went on to state he fitted mini bombs to a number of G4S vehicles as well as employees' vehicles. It was indicated these bombs could be detonated by remote control."
Vehicles were brought back to the depot for checking by police sniffer dogs and specialist teams.
Officers deduced from the level of information in the letter that its author was a G4S employee.
After Mr Garland's arrest they found a copy of the letter hidden behind a poster in a room at his home, the jury heard.
Mr Garland, of Durham Place, Chester-le-Street, denies two counts of blackmail.
Related Internet Links
The BBC is not responsible for the content of external sites.