Children's services trust spends £7.7m on agency staff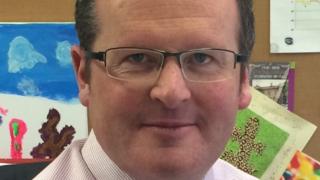 A struggling children's services organisation spent £7.7m on temporary agency staff in a year, while the man brought in to lead its turnaround has resigned, it has emerged.
Sunderland City Council's service was rated inadequate by Ofsted inspectors in a 2015 report.
An independent trust, called Together for Children, took over the running of services in April.
The group defended its spending as part of its efforts to raise standards.
Following a Freedom of Information request from the BBC, the trust disclosed it spent £7.7m on temporary social workers in the 2016/17 financial year.
Newcastle City Council spent just under £157,000 during the same period and the 11 North East councils, excluding Sunderland, spent a total of £8.1m.
Alex Hopkins took up the role of director of children's services with the council in Sunderland in July 2016 and became the chief executive of the trust when it officially took control.
However, he resigned and left in recent weeks.
A social worker who was part of the team in 2017 told BBC Newcastle: "There were social workers that would come and go within a matter of weeks.
"I can't imagine how that would feel for a family who are perhaps experiencing domestic abuse, serious mental health issues or substance misuse problems - someone comes into their life and says 'I'm going to take responsibility for your children, to help make things better,' and two weeks later they're gone.
"I would be genuinely concerned about what service people are getting for the millions of pounds that have been spent."
In five monitoring reports published since 2015, Ofsted has said "sustained progress" has been made but more work needs to be done.
It said "the reliance on a high number of agency workers is a risk to securing improvement for children" and added in some areas "performance has been affected... resulting in high staff turnover and increased workloads".
Deborah Jenkins, chair of the Together for Children board, said the use of temporary staff was "inevitable" with "enormous efforts going into recruitment".
"You can't expect there to be a complete shift [in culture] in the first few months. I do feel the roots of radical change are there."
She also denied the department was a "rudderless ship" following the departure of Mr Hopkins.